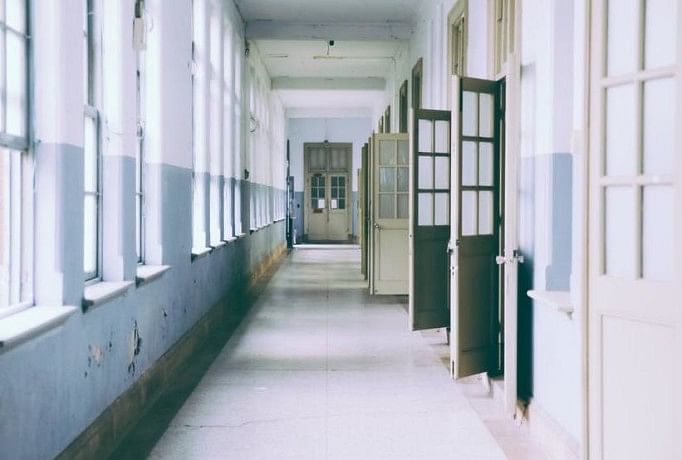 School Reopen in UP:
Following a decline in the number of Covid-19 cases across Uttar Pradesh, the UP state government has decided to reopen schools for all classes (Nursery to 12th) with effect from February 14, 2022. The decision has been taken as per a latest order issued by Yogi Adityanath-led government in the state, which directed to resume academic activities in the offline mode across the state.
Notably, the Uttar Pradesh government had to clamp down on offline educational activities in the state till January 30, 2022, due to upticking Covid-19 cases. Now after the offline classes have been given a nod by the UP state government, Additional Chief Secretary of Uttar Pradesh, Avnish Kumar Awasthi has informed that online classes will also be conducted in all educational institutions of UP such as schools, colleges, universities etc.
Apart from Uttar Pradesh, numerous other major Indian states are also bracing up to open high schools and other academic institutions to bridge students' learning gap. High schools are slated to open up in Karnataka on February 14, in wake of which, the Karnataka state government on Friday, February 11, 2022, issued instructions to district administration.
The directions are aimed at maintaining peace across the state and ensuring that the orders passed by the High court are not violated. Chief Minister of Karnataka, Basavaraj Bommai chaired a Covid-19 review meeting with Deputy Commissioners, Deputy Director of Public Instruction, CEOs of Zila Panchayats of all districts and Superintendent of Police by means of video conferencing on Saturday, February 12, 2022.
In addition to this, Delhi schools are gearing up to welcome junior class students on the campus premises from Monday, February 14, 2022. It is noteworthy that schools for senior classes in Delhi reopened on February 7.