CISCE ICSE, ISC Result 2022 : Council for the Indian School Certificate Examinations (CISCE)
Results (Year-2021)
Results (Year-2020)
Results (Year-2019)
News

From Council for the Indian School Certificate Examinations (CISCE)
Council for the Indian School Certificate Examinations (CISCE)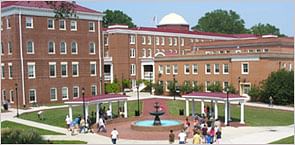 The Council for the Indian School Certification Examination (CISCE) is all set to announce the Board Exam Results 2022 for ICSE Class 10th and ISC 12th as scheduled.

Students appearing in CISCE Board exam 2022 are advised to visit our dedicated board page on regular basis to get their exam results once it is out. The Board will announce I.C.S.E and I.S.C exam results 2022 as scheduled.

The CISCE Board has been constituted to secure suitable representation of governments responsible for schools (which are affiliated to it) in their states/territories; the Inter-State Board for Anglo-Indian Education; the Association of Indian Universities; the Association of Head of Anglo-Indian Schools, the Indian Public School Conference; the Association of Schools for the ISC Examination and eminent educationists.

The objects of the Council is educational, and includes the promotion of science, literature, the fine arts and the diffusion of useful knowledge by conducting school examination through the medium of English. 

The Council exists solely for educational purposes and not for purposes of profit.

Amar Ujala Results website aims to cater to the latest Board, University and Sarkari Naukri Results; along with the latest notifications, on Admit Card, Answer Key, Counselling dates and Career/ Exam Preparation tips. Register on Amar Ujala Results Website for fastest results on UP board, Uttarakhand board, Jharkhand board, Himachal Pradesh board, Haryana board, AP (Andhra Pradesh) board, WB (West Bengal) board, and Gujarat board exams.
© 2022-23 Amar Ujala Limited. All Rights Reserved.