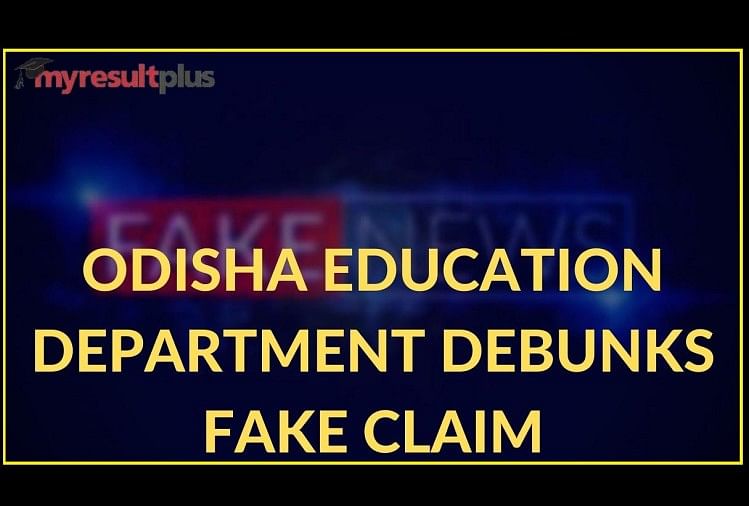 The Odisha Higher Education Department on January 30, 2022, released an official notification that aimed to clear the air about reopening of schools and colleges in the state. Notably, a fake notice had been doing rounds on the internet from the past few days, which claimed that the schools and colleges in Odisha would resume operations from February 10, 2022.
Post this, the Odisha Higher Education Department took cognizance of the matter and took to Twitter to debunk the propagation of the fake and misleading information. The department, on its Twitter handle, tweeted, "A fake letter is circulating on social media platforms, which purportedly states that the Odisha Higher Education Department is slated to reopen colleges, universities and schools from February 10, 2022. Thus, it is hereby clarified that the state government has not taken any such decision yet."
The fake letter was widely being shared by a lot of social media users from the past few days on major social media platforms. However, now the department has cleared all the doubts regarding the decision and has asserted that the official authorities have still not landed on any such decision. They have added that till further notice, the online mode of learning will continue across the state.
It is noteworthy that Odisha had clamped down on all offline academic activities in all educational institutions on January 7, 2022, excluding medical/nursing colleges and institutions falling under the jurisdiction of Health and Family Welfare Department, owing to spurting Covid-19 cases.
Meanwhile, other Indian states such as Tamil Nadu, Telangana, Maharashtra, Rajasthan and Haryana have decided to reopen schools for physical attendance of children. A few other states such as Delhi and Uttar Pradesh are still pondering over the thought of reopening schools due to massive spread of Omicron variant.