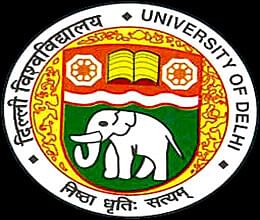 The University of Delhi is the premier university of the country and is known for its high standards in teaching and research and attracts eminent scholars to its faculty.
It was established in 1922 as a unitary, teaching and residential university by an Act of the then Central Legislative Assembly. When the University took birth, only three colleges existed in Delhi.

And now the University has grown into one of the largest universities in India. At present, there are 16 faculties, 86 academic departments, 77 colleges and 5 other recognized institutes spread all over the city. Ever since its inception, a strong commitment to excellence in teaching and research has made the University of Delhi a role-model and path-setter for other universities in the country.

Its rich academic tradition has always attracted the most talented students who later on went on to make important contributions to their society. Five Departments namely Chemistry, Geology, Zoology, Sociology and History have been awarded the status of the Centres of Advanced Studies.