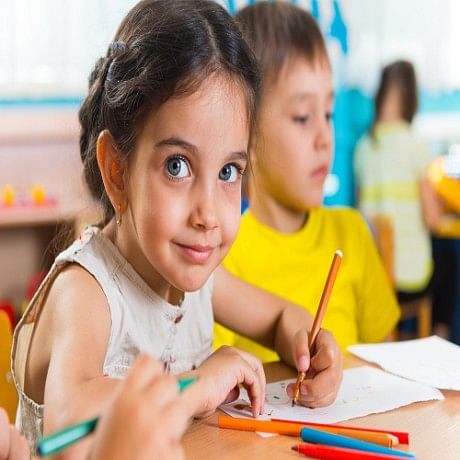 Uttar Pradesh School Reopen News 2022:
The Uttar Pradesh government is all set to open the doors of schools and colleges for the students of the state with effect from February 7, 2022. Chief Minister of Uttar Pradesh state, Yogi Adityanath declared the resumption of classes in physical mode in all academic institutions of the state on Friday, February 4, 2022 in an administrative meeting. The Uttar Pradesh government took this call after thoroughly reviewing the Covid-19 situation in the state.
UP CM Yogi Adityanath told the officials at the meeting that on January 17, 2022, the active Covid-19 cases in the state stood at 1,01,600, which has now fallen to 41,000. He continued by stating that in a matter of one week, it would certainly fall to zero. Detailed guidelines and Covid SOPs in regard to the reopening of academic institutions are yet to be announced by the office.
It is noteworthy that previous week, UPSA had threatened to suspend online classes for students and withdraw their support from Uttar Pradesh Assembly Elections, seeking reopening of schools in the state. The organisation added that they would relax online classes for students and jump back to the physical mode, if a decision is not taken by the Chief Minister of Uttar Pradesh.
As Covid cases subside across the country, many states other than Uttar Pradesh have also decided to clamp down on online classes and resume physical operations in schools and other educational institutions including colleges and universities. Delhi, Madhya Pradesh, Maharashtra, Rajasthan, Telangana and West Bengal.
According to the Ministry of Education, 11 states have completely resumed school operations, while 16 states have opened schools partially. Nine states have still not begun with the offline classes in schools and academic institutions.