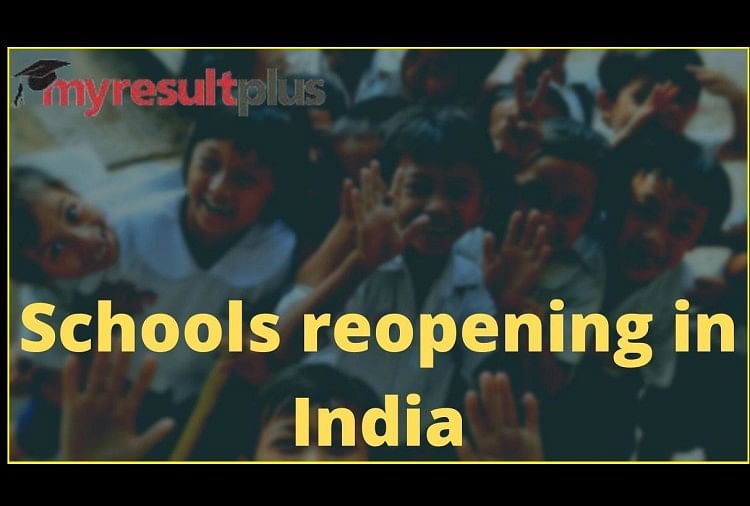 List of states reopening schools in India:
As the third Covid-19 wave appears to have achieved its peak in India, a number of Indian states, such as Haryana, Tamil Nadu, Rajasthan and Telangana have decided to resume the halted academic activities in schools in the offline mode from February 1, 2022. In addition to this, major Indian cities such as Pune and Bangalore are also slated to open school doors for students.
The education sector and the learning process of the students were adversely affected yet again due to the school shutdown, owing to rapid spread of the Omicron variant of Covid-19 and thus the spike in infection rate across the country. After being non-functional in the offline mode for over a month now, schools in several states of the country are now all set to march towards normalcy by switching to offline mode again, while adhering to Covid norms.
List of states switching to offline classes
Four Indian states have decided to make schools functional in the physical mode again.
Rajasthan schools reopen: The Rajasthan government has recently issued guidelines to reopen schools for students of Classes 10-12 from February 1 onwards. Along with this, schools will reopen for Class 6-9 students from February 10, 2022. However, the online mode of education will continue for students not willing to turn up on the campus premises.
School reopened in Haryana: The Haryana State Education Minister Kanwar Pal declared the resumption of school operations in the state from February 1 for Classes 10, 11 and 12. Only those students who are either fully or partially vaccinated will be allowed to enter the campus premises. Those who are unvaccinated will be denied entry to the school.
Tamil Nadu Schools Reopening: Both schools and colleges in Tamil Nadu will begin conducting offline classes for students. However, colleges where Covid care centres have been laid will not be allowed to function, as per Tamil Nadu government's orders.
Schools reopen in Telangana: As the number of active cases decline in the Telangana state, the state government has given nod to schools and other educational institutions of Telangana to impart offline lessons to students, starting from February 1.