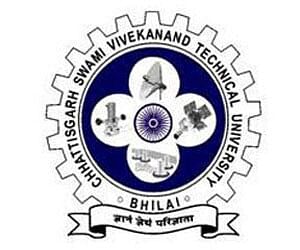 Chattishgarh Swami Vivekanand Technical University
(CSVTU) will announce its all academic results for 2014-15 session on scheduled time on their website csvtu.ac.in.
The university is keen to provide a system of technical and management education capable of responding to the changing requirements of technical manpower.
The world is becoming a Global Village so the university and schools in India are also working out to improve the quality of education. To bring about qualitative improvement in teaching and learning process CSVTU is working with a different mission to acheive the best possible results for the students.
MORE FROM EXAM:
UPPSC likely to announce Preliminary Exam 2014 results soon
The university publishes academic calendar for every new academic session from time to time. Vivekanand Technical University CSVTU Results are published on scheduled time for the examination that is being conducted for various programmes.
CSVTU is all set likely to announce its B.Tech 5th Semester results soon. The candidates from any stream who have appeared in any of the examination and are waiting for the result must visit our website on regular basis to get the results on priority. The university has already announced (REG/SUPPLY) RESULTS, RT/RV RESULTS, M.Pharmacy 2nd,1st Reg/Backlog Results.
About CSVTU :
Chhattisgarh Swami Vivekanand Technical University (CSVTU) has been established by an Act(No.25 0f 2004) of Legislature passed by the Chhattisgarh State Govt. Assembly, wide notification No.639/21-A/Prarupan/2004 date 21st Jan 2005 and published in the State Govt. gazette 24th January, 2005.
The University incorporates the purpose of ensuring systematic, efficient and qualitative education in engineering and technological subjects including Architecture and Pharmacy at Research, Postgraduate, Degree and Diploma level. The foundation stone of the University was laid down by Hon'ble Dr. Manmohan Sigh, the Prime Minister, Govt. of India on April 30th 2005.