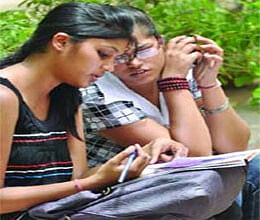 Chattishgarh Swami Vivekanand Technical University
(CSVTU) is all set to announce all the academic results as scheduled by university administration.
The CSVTU university on Monday has announced MBA 1st Sem Re-Reval Nov-Dec 13 and MBA 3rd Sem Re-Reval Nov-Dec 2013 results.
The vivekanand technical university in the month of September has already announced some academic results ; BE 8TH SEM REG REVAL REVISED April 14, BE 8TH SEM SUPPLY REVAL REVISED Apr 14, ME MTECH 1ST REG REVAL Nov 13, ME MTECH 3RD REG REVAL Nov 13 are some of the prominent results that have been announced.
The students who have already appeared in the exam can check their CSVTU results now. The results for the same is also available on the official website of CSVTU.
The university would soon announce the academic results of BE-2nd(back revised), BE-1st(back revised) and BE-1st(back lateral). The students of these streams are advised to visit our designated university web page to access the csvtu exam result on priority.
About CSVTU :
Chhattisgarh Swami Vivekanand Technical University (CSVTU) has been established by an Act(No.25 0f 2004) of Legislature passed by the Chhattisgarh State Govt. Assembly, wide notification No.639/21-A/Prarupan/2004 date 21st Jan 2005 and published in the State Govt. gazette 24th January, 2005.
The University incorporates the purpose of ensuring systematic, efficient and qualitative education in engineering and technological subjects including Architecture and Pharmacy at Research, Postgraduate, Degree and Diploma level. The foundation stone of the University was laid down by Hon'ble Dr. Manmohan Sigh, the Prime Minister, Govt. of India on April 30th 2005.