Results : U P P S C ALLAHABAD
News

From U P P S C ALLAHABAD
U P P S C ALLAHABAD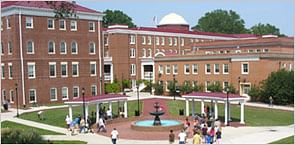 Syllabus:
http://uppsc.up.nic.in/Syllabus_LGDC.html
Admit Card/Hall Ticket
:
http://uppsc.up.nic.in/AdmitCard.aspx
All Notifications/Advertisements
http://uppsc.up.nic.in/Notifications.aspx
Candidate Registration
:
http://uppsc.up.nic.in/Notifications.aspx
View Application Status:
http://uppsc.up.nic.in/ViewStatus.aspx
Contact Persons
:
Mr. Girish Goyal ( S.A.)0532-2407215(O)
Mr. C.K. Shukla - 0532-2407215(O)
Mr. Sandeep Jaishwal - 9452489039(M)
UPPSC E-mail :- online.uppscald@gmail.com
Web
:
http://uppsc.up.nic.in/
About:
Indianisation of the superior Civil Services became one of the major demands of the political movement compelling the British Indian Government to consider setting up of a Public Service Commission for recruitment to its services in the territory.
The first Public Service Commission was set up on October 1st, 1926. However, its limited advisory functions failed to satisfy the people's aspirations and the continued stress on this aspect by the leaders of our freedom movement resulted in the setting up of the Federal Public Service Commission under the Government of India Act, 1935. Under this Act, for the first time, provision was also made for the formation of Public Service Commissions at the provincial level.
Amar Ujala Results website aims to cater to the latest Board, University and Sarkari Naukri Results; along with the latest notifications, on Admit Card, Answer Key, Counselling dates and Career/ Exam Preparation tips. Register on Amar Ujala Results Website for fastest results on UP board, Uttarakhand board, Jharkhand board, Himachal Pradesh board, Haryana board, AP (Andhra Pradesh) board, WB (West Bengal) board, and Gujarat board exams.
© 2022-23 Amar Ujala Limited. All Rights Reserved.