Results : Rajasthan Public Service Commission, Ajmer
News

From Rajasthan Public Service Commission, Ajmer
Rajasthan Public Service Commission, Ajmer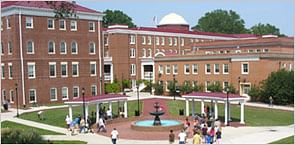 Syllabus:
http://rpsc.rajasthan.gov.in/rpsc_Syllabus.aspx

Event Calendar:
http://rpsc.rajasthan.gov.in/EventCalendar.aspx

Answer Keys:
http://rpsc.rajasthan.gov.in/rpsc_AnswerKeys.aspx

Previous Question Papers:
http://rpsc.rajasthan.gov.in/rpsc_oldPapers.aspx

Contact Person:
Dr. Habeeb Khan Gauran
Chairman
0145-2627801

Contact Details:
Ghooghara Ghati, Jaipur Road
City: Ajmer
Pin Code: 305001
State: Rajasthan
Phone: +91-145-5151200, 5151240 & 5151090
Help Line Number: 0145-5151212
Fax: 91-145-2425500, 2627643
Web: http://rpsc.rajasthan.gov.in/

About US:



Rajasthan Public Service commission was established on 16th August 1949. Rajasthan Public Service Commission has had a glorious past of nearly 50 years. Rajasthan Public Service Commission is the premier commission of the Government of Rajasthan, for organizing recruitment exams, procedures for recruiting employees, officers to various departments of the government. During 1923, the Lee Commission had recommended setting up of a Central Public Service Commission in India, but it did not give much thought to the need of establishing similar commissions in provinces.

It was left largely to the discretion of provincial Governments to recruit and exercise control over their Services, as they thought proper. At the time of formation of Rajasthan, the institution of Public Service Commission existed in only three of the twenty-two covenanting states viz. Jaipur, Jodhpur and Bikaner. It provided for the abolition of the PSCs or other institution performing duties in the nature of those of a PSC in the constituent states. The ordinance also provided inter-alia, for the composition of the Commission, the staff and the functions of the Commission.
Amar Ujala Results website aims to cater to the latest Board, University and Sarkari Naukri Results; along with the latest notifications, on Admit Card, Answer Key, Counselling dates and Career/ Exam Preparation tips. Register on Amar Ujala Results Website for fastest results on UP board, Uttarakhand board, Jharkhand board, Himachal Pradesh board, Haryana board, AP (Andhra Pradesh) board, WB (West Bengal) board, and Gujarat board exams.
© 2022-23 Amar Ujala Limited. All Rights Reserved.