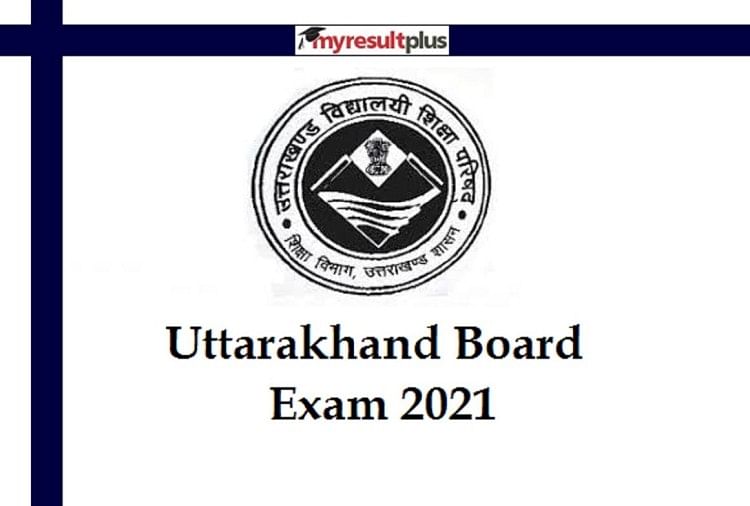 The Uttarakhand Board of School Education (UBSE) has cancelled the UK Board class 10th exam while the 12th board examinations have been postponed. The decision has been announced by the Uttarakhand State Education Minister Arvind Pande amid a surge in the COVID-19 cases across the state.
Previously, the UBSE scheduled to commence the class X and XII board exams from May 04 to May 22, 2021. The UBSE Board Exams 2021 were scheduled to be held in 2 shifts, for class 10th the exam was conducted from 8 am to 11 am and for class 12th the timing was 2 pm to 5 pm. 
The Education Minister also said that the revised board examinations date for inter will be announced when the situation will turn conducive. However, the students of class 10th who aspire to appear for the board examinations will also be given an opportunity to write exams when class 12th examinations will take place. This year, about 1.48 lakh students have registered for the Uttarakhand Board Class 10th and 1.23 lakh have registered for the Uttarakhand Board Intermediate examination.
UBSE Board Exams 2021 Old Datesheet
UK Board Class 12th Exam 2021 Time Table
Exam Dates

Subject

May 4, 2021

Hindi

Agriculture Hindi (only Part II)

May 5, 2021

Indian Music (Vocal),

Indian Music (Percussion Instruments)

Indian Music (Melodic Instruments)

May 6, 2021

Sociology

May 7, 2021

Agricultural Science- question paper 1 (For Part I)

Agricultural Science- question paper 8 (For Part II)

May 8, 2021

Business Studies

Home Science

May 10, 2021

Agro Botany Second Question Paper (Part I)

Agriculture Economics Seventh Question Paper (Part II)

Physics

Political Science

May 11, 2021

Mathematics

Tarkshstra

Accountancy

Pedagogy

Psychology

May 12, 2021

Agricultural Physics & Climatology Third Paper (Part-I)

Agricultural Zoology Eighth Paper (Part II)

History

Chemistry

May 13, 2021

Drawing & Painting

May 14, 2021

Economics

May 17, 2021

Agricultural Engineering Forth Paper (Part I)

Animal Husbandry and Veterinary Ninth Paper (Part II)

Computer Science

Military Science

May 18, 2021

English

May 20, 2021

Punjabi

Sanskrit

Urdu

May 21, 2021

Agricultural Mathematics and Primary Statistics Fifth Paper (Part I)

Agricultural Chemistry Tenth Paper (Part II)

English (403)

Zoology

May 22, 2021

Geology

Geography

UK Board Class 10th Exam 2021 Time Table
 
Exam Date
Subject
May 4, 2021
Hindi
May 5, 2021

Home Science (Subject 1 only for girls and subject 2 is for boys and girls who have opted as compulsory)

May 7, 2021
Science
May 8, 2021

Hindustani Music (Melody)/ Typing (Hindi/English)

Ranjan Arts
May 11, 2021
Mathematics
May 12, 2021

Hindustani Vocal Music/ Hindustani Music (Percussion)

May 13, 2021

Information Technology

Accountancy/ Agriculture/ Business Element/ Ledger Account

May 15, 2021
Social Science
May 18, 2021
English
May 20, 2021
Urdu
May 21, 2021

Sanskrit, Punjabi, Bengali