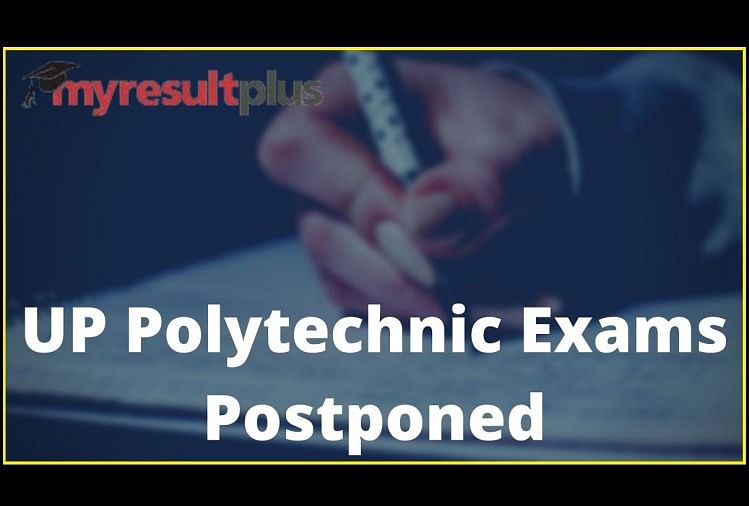 UP Polytechnic Odd Semester Exam 2022 have been deferred, owing to a spike in the Covid-19 cases across Uttar Pradesh state and the country. The odd semester examinations were all set to begin from January 20, 2022, which have now come to a standstill due to rising Covid cases. Now, the UP Polytechnic Odd Semester Exam 2022 has been proposed to be conducted from March 16.
Online classes for students will commence from January 22 to ensure students' efficient preparations for the exam. Notably, the candidates about to appear in the examination had staged agitated protests, seeking to hold online exams.The Council of Technical Education had also made available the Nominal Roll number of students slated to appear in the examination to the colleges.
The Council has also uploaded the nominal roll numbers of students of odd semester (Semester I, III and V) and students about to appear in special back paper examinations on Council's website
www.bteup.
ac.in. Council Secretary Sunil Sonkar has informed that the link of the same will be available on the website till January 18. Colleges have been instructed to obtain a printout of the same and preserve it for examination related proceedings.
Director of Technical Education, Manoj Kumar had informed on previous Monday, January 10 that colleges have been shut down till January 16. He further said that online classes will continue till January 16 and if Covid cases subside, the examinations will be conducted. If not, then the examinations will be postponed.  
Meanwhile, the students and their parents had resorted to protests on social media, demanding to postpone the offline exams.It is noteworthy that the Assembly elections are scheduled to be held in February and its results will be declared in March. Amidst such a situation, the conduct of the polytechnic exams appeared to be infeasible anyway, as the teachers are deployed as trainers and master trainers during elections.