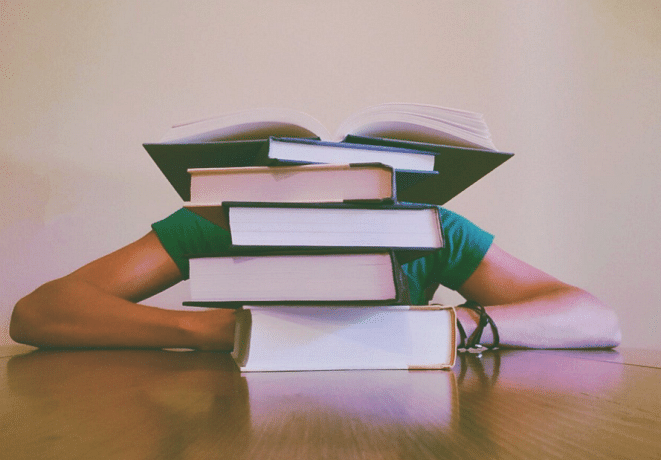 As Covid-19 cases steeply soar across the country, numerous state governments have perceived it as the harbinger of the third wave of the pandemic and have brought offline classes in educational institutions to a standstill till January end. State governments of West Bengal, Tamil Nadu, Telangana and Kerala have ceased operations of physical classes in schools, universities and colleges.
Fearing the exposure of students to Covid infections, many states have again switched to online mode of learning and have shut the doors of colleges, schools and other educational institutions till January 31, 2022. Schools and colleges in the aforementioned states have been directed to resume online classes and dismiss offline ones.
Earlier this year, a number of Indian states such as Uttar Pradesh, Maharashtra, Tamil Nadu, Telangana, Uttarakhand and many others swung into action to shut down schools after witnessing upticking Covid cases. Certain states have now extended their school closure dates, some of which are namely; West Bengal, Telangana, Kerala and Tamil Nadu.
COVID-19 Curbs extended in West Bengal
The West Bengal government has extended the Covid curbs in the state, as a result of which, offline classes will remain paused in educational institutions of the state till January 31. Administration personnel at all the educational institutions of the state have been directed to operate at 50% capacity, PTI reported.  
A statement from the official notice released by the West Bengal government read, "Physical classes in all Educational Institutions including schools, universities and colleges have been suspended till January 31. Only the administrative activities will stay in force across the state in educational institutions. The administrative activities will operate at 50% capacity as a precautionary measure."  
Educational Institutions in Telangana non-functional till January 30
The Telangana State Government has also extended the shutdown date of all educational institutions across the state till January 30, 2022. Chief Secretary of Telangana state informed in this regard. Also, the CM of Telangana, K. Chandrashekhar Rao will chair a cabinet meeting on January 17, Monday to discuss Covid-19 related issues in the state.  
Tamil Nadu Government postpones exams:
As a precautionary measure to contain the rapidly spreading Omicron variant of Covid-19, the Tamil Nadu Government has decided to extend the closure of schools to safeguard the students. According to the latest orders issued by Tamil Nadu state government authorities, operations for students of Class 10th to 12th have been paused until January 31, 2022. Furthermore, the government has also directed all the schools of the state to postpone the exams for all the classes.
The Tamil Nadu State Government landed on this decision today, on January 16, 2022 due to a spurt in the Covid-19 cases across the state. During the announcement of school closure, the state government authorities informed that as the exams starting from January 19 have been postponed, new exam dates will be announced later after thoroughly reviewing the situation in the state later.