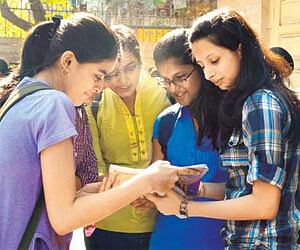 The students of
National Institute of Open Schooling
(NIOS) may
appear
in on-demand examination. NIOS has introduced this facility for those candidates who have not passed the main  examination of Class X and XII.
Such students will have to take examination dates by doping a mail to NIOS. Those students would be able to appear in the examination dates asked by them.
Issuing the notification on its official website NIOS said that "Students will be able to write their paper after 40 days of results announcement."
CBSE BOARD:CBSE issues list of candidates for Class X & XII board exams
About NIOS :
The National Institute of Open Schooling (NIOS) formerly known as National Open School (NOS) was established in November,1989 as an autonomous organisation in pursuance of National Policy on Education 1986 by the Ministry of Human Resource Development (MHRD), Government of India. NIOS is providing a number of Vocational, Life Enrichment and community oriented courses besides General and Academic Courses at Secondary and Senior Secondary level.
It also offers Elementary level Courses through its Open Basic Education Programmes (OBE).Government of India through agazette notification vested NIOS with the authority to examine and certify learners registered with it upto pre degree level courses whether Academic, Technical or Vocational. Association of Indian Universities, vide letter No . EV/11(354)/91/ 25 July, 1991 issued Equivalence of Senior Secondary Certificate Examination of NIOS.