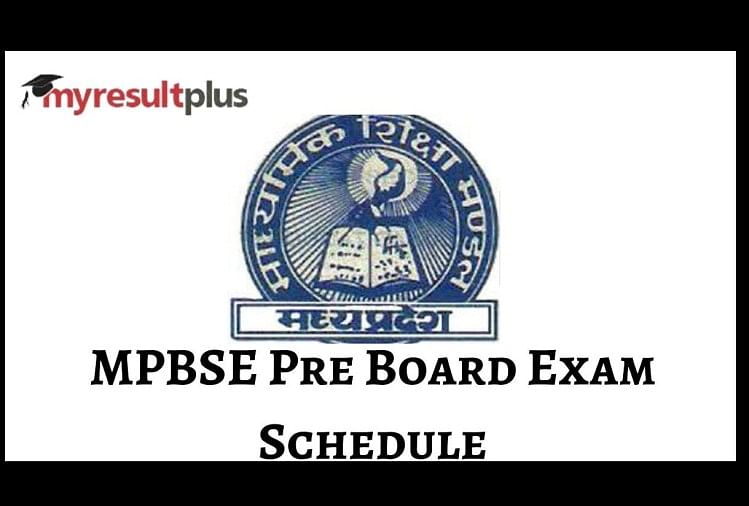 MPBSE Board Exam 2022:
The Madhya Pradesh Board of Secondary Education (MPBSE) has released the exam schedule and time table of pre-board exams for Class 10 and 12 on its official website mpbse.nic.in. According to the released schedule, the pre-board exams for Class 10 students will begin on January 20 to continue till January 28, 2022, while those for Class 12 students will take place from January 20 until January 31, 2022.
As per the announcement made by Chief Minister of the state, Shivraj Singh Chouhan on January 14, 2022 amidst upticking Covid cases in MP, the state pre-board exams will be conducted in the remote/home exam format. Keeping this in view, the question papers and answer sheets will be made available to all the appearing candidates at least a day before the exam.
The MPBSE, in its official notice, stated, "In order to avoid students' hassles to travel to school again and again, question papers of 2 to 3 subjects will be made available to them simultaneously. Additionally, on the day of receipt of the next question paper, the answer sheets of the previously provided question papers will be submitted".
MP Board 10th Class Pre-board Time Table 2022
January 20: English
January 21: Science
January 22: Hindi
January 24: Maths
January 25: Sanskrit/Urdu
January 27: Social Science
January 28: NSQF
MP Board 12th Class Pre-board Time Table 2022
January 20: Hindi
January 21: English
January 22: Sanskrit/Urdu/Marathi
January 24: Mathematics
January 25: Political Science/ Animal Husbandry, Milk Trade, Poultry farming and Fisheries/Elements of science/History of Indian Art
January 27: Psychology/Agriculture/Home Science/Environmental Education and Rural Development/Entrepreneurship/Biology/Economics/Drawing and Design/Indian Music
January 28: History/Physics/Business Studies/Elements of Science and Maths useful for Agriculture/Home Management, Nutritious and Textile/Drawing and Painting
January 29: Chemistry/Book Keeping and Accountancy/Geography/Crop Production and Horticulture/Anatomy, Physiology and Health/Still Life and Design
January 31: Sociology/Informatics Practice/Biotechnology/NSQF