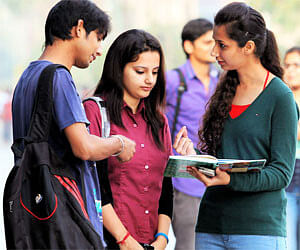 Chaudhary Charan Singh University
(CCSU) has issued the time table for its final examinations.
Issuing a notification the university said that "The examinations will kick off from March 20 and it would last on June 02.
The University Management has issued final exam time table for Under Graduate and Post Graduate courses.
Chaudhary Charan Singh University (formerly, Meerut University) was established in 1965, to cater to the needs of higher education in western Uttar Pradesh.

READ MORE:
Download JEE (Main)-2015 online admit card
The University celebrated its silver jubilee in 1991. Presently, it is one of the premier educational institutions of the country encompassing a vast, beautiful and pollution-free campus which sprawls over 222 acres of land.