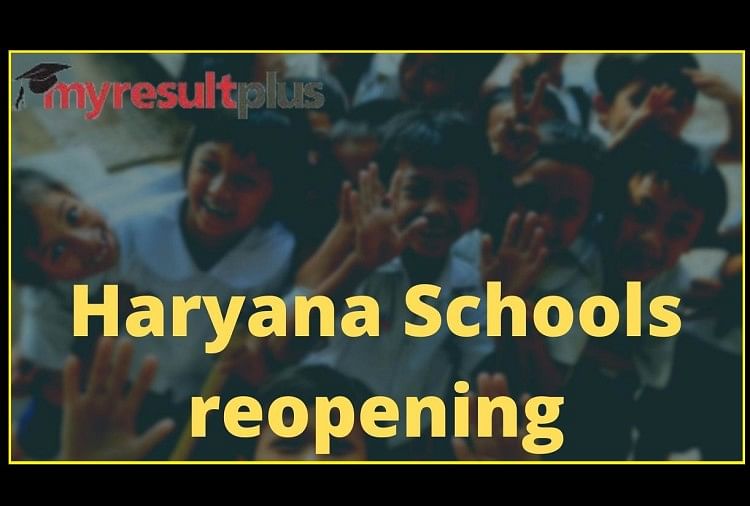 Education Minister of Haryana state, Kanwar Pal has declared the reopening of schools in the state for students of Classes 10 to 12 from February 1, 2022 onwards. Detailed guidelines have also been issued in regard to school operations for these classes, which will become effective from February 1 as well.
Notably, offline teaching had been halted in Haryana state for almost a month owing to threats posed by the Omicron variant of Covid-19. Even though the alert for the arrival of the pandemic peak has been extended till February 2022, some curbs have been eased across the state, as a part of which, students of Class 10-12 will now be able to attend physical classes.
Haryana government has issued sundry guidelines for students to abide by, which are listed below.
Offline lectures will be conducted only for the students of Standards 10-12.
Students desirous of attending offline classes must have at least one dose of Covid-19 vaccine administered. Entry will be denied to the students who have not been vaccinated yet.
Schools in the state must ensure the parents' consent in sending their ward to school. Written consent is necessary for the same, failing to fulfill which, a student shall not be called for offline classes.
It must be noted that offline classes are not mandatory for students and the option of online classes is still open for them. In case any student fears contracting the Coronavirus, he/she can continue learning in the online mode.
Haryana schools must prepare the time table in such a way that the classes for online and offline students are able to function in synchronisation.
At last, all the students as well as the entire school staff is required to adhere to Covid-appropriate behavior and follow all government-issued Covid-19 norms.
Notably, schools in Haryana will not become functional for students of other classes from February 1, except for those of Class 10-12. Announcement regarding the resumption of other classes in the offline mode shall be made later.