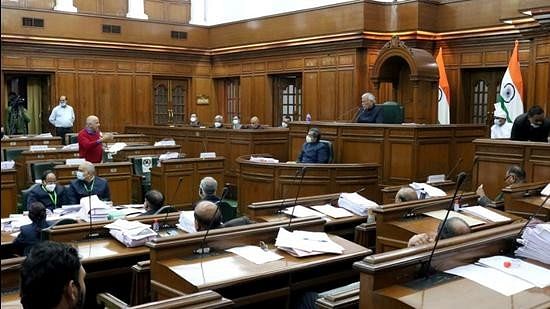 The Delhi Assembly on Tuesday, dated January 4, 2022, approved the passing of the Delhi Teachers' University Bill, which is aimed at establishing a teachers' training University. The University is slated to be established at Bakkarwala, situated in East Delhi, in which the government intends to enroll 5,000 students this year. The University has numerous four-year integrated teacher education programmes to offer, namely some of which are BA-BEd, BSc-BEd and others as well.
 Deputy Chief Minister of Government of Delhi, Manish Sisodia, a holder of education portfolio had proposed the Bill in the house on Monday, January 3, 2022. During the discussions held to elaborate on the objectives of the Bill, Minister Sisodia said that the University will enhance the quality of education in the country and will also set a new benchmark in regard to the training programmes imparted to the teachers of the country.
 Shedding light on the details of the University, Minister Sisodia informed that the Delhi Teachers' University will sprawl across 12 acres of land in Bakkarwala village located in East Delhi. The University will house digital labs, lecture halls and a library equipped with World-class facilities for 5000 students. He also took a dig at Prime Minister of India, Narendra Modi by stating that the sports university yet to be built in Meerut is being modelled on the very lines as the one in Delhi.
 He added that the University will manufacture a new generation of teachers by offering teacher-education programmes such as BA-BEd and BSc-BEd. He then stated that the University's students will collaborate with government schools of Delhi for the duration of their courses and thus, will be able to acquire first-hand experience with focus on research.