Results : Vidyasagar University
Vidyasagar University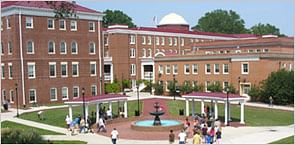 Syllabus:
For Post Graduate Course:
http://vidyasagar.ac.in/Downloader.aspx

For Under Graduate Course:
http://vidyasagar.ac.in/Downloader.aspx

Online Admission Updates:
http://onlineadmission.vidyasagar.ac.in/?AspxAutoDetectCookieSupport=1

Admission Queries:
http://vidyasagar.ac.in/admission/admission_queries.html

Admission Prospectus:
http://vidyasagar.ac.in/admission/prospectus.html

Contact Persons:
Prof. Ranjan Chakrabarti
Vice Chancellor
03222- 2765 54
vc@mail.vidyasagar.ac.in,vuvc@rediffmail.com

Dr. Ranajit Dhar
Registrar
03222- 275297
registrar@mail.vidyasagar.ac.in

Dr. Niranjan Kumar Mandal
Controller of Examinations
03222- 276557, 9732849638
ce@mail.vidyasagar.ac.in

Contact Details:

Paschim Midnapur,
City: Midnapur
Pin code : 721102
State: West Bengal
Phone: 03222-276554 Extn 465
Fax: 03222-275297
E-mail: biplab@vidyasagar.ac.in
Web: http://www.vidyasagar.ac.in/

Courses Offered:
English (Hons + Gen),Office Automation and Financial Accounting (Certificate Course),P G Diploma in Applied Computer Science ((PGDACS),B.C.A,Master of Business Management,Human Physiology with Community Health M.C.A,Bio-Medical Laboratory Science & Management,Bio-Medical Laboratory Science & ManagementAdvanced Networking, Web Application and Operating System (Certificate Course),Bio - Technology (Hons + Gen),Information Technology (Certificate Course),Political Science with Rural Administration.

About:


Vidyasagar University, named after one of the most illustrious sons of Bengal as well as one of the doyens of Indian Renaissance, Pandit Iswar Chandra Vidyasagar, has grown out of a long cultural and educational movement in West Bengal in general and in the undivided district of Midnapore in particular. The idea of founding a University in the district was mooted by the various organizations, notably by the Regional Education Association, Midnapore, headed by Professor A.K.Gayen of IIT, Kharagpur. The university at the time of establishment had 36 colleges with an enrolment of about 42,000), and also of its 'having the great advantage of co-operation of the IIT, Kharagpur.

The university was given accreditation by U.G.C. under Section 12B of the U.G.C. Act, on 1st March 1990.The University presently houses 27 PG departments (apart from this course – MBA - being run under the Department of Commerce with Farm Management), 12 in Humanities and 15 in Science while 46 undergraduate colleges apart from 11 courses in yet 11 other colleges / institutes are affiliated to it.The National Assessment and Accreditation Council (NAAC) awarded Vidyasagar University with a 3-star status.
Amar Ujala Results website aims to cater to the latest Board, University and Sarkari Naukri Results; along with the latest notifications, on Admit Card, Answer Key, Counselling dates and Career/ Exam Preparation tips. Register on Amar Ujala Results Website for fastest results on UP board, Uttarakhand board, Jharkhand board, Himachal Pradesh board, Haryana board, AP (Andhra Pradesh) board, WB (West Bengal) board, and Gujarat board exams.
© 2022-23 Amar Ujala Limited. All Rights Reserved.