Results : Jamia Millia Islamia University
News

From Jamia Millia Islamia University
Applications are invited for free coaching (with hostel facility) for civil services (main-cum-personality test) 2017. ...
Jamia Millia Islamia University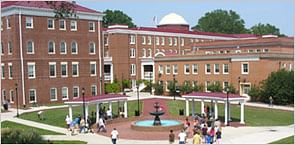 Examination:
http://jmi.ac.in/studyatjamia/examcontroller/controller/faculty-members

Academic Calendar:
http://jmi.ac.in/bulletinboard/academic-calendar/where-examinations-are-based-on-annual-system

Admission Notification :
http://jmi.ac.in/studyatjamia/admissionandnotification/latest/1

Announcement :
http://jmi.ac.in/bulletinboard/announcements/latest

Fellowships and Scholarships :
http://jmi.ac.in/studyatjamia/scholarshipandfellowships/fellowships

e-Learning Resources :
http://jmi.ac.in/studyatjamia/learningresources/1

University Placement Cell:
http://jmi.ac.in/studyatjamia/cell/upc/introduction

Form & Proforma :
http://jmi.ac.in/studyatjamia/proforma/latest/1

Contact Persons :
Dr S. M. Sajid
Vice Chancellor
011-26984650
ssajid@jmi.ac.in

Prof. Zahid Hussain Khan
Registrar
011-26981195

Mr. Mohd. Inam Qadir
ASSTT. CONTROLLER OF EXAMS
011-26980337

Dr Khalid Iftikhar
Controller of Examinations
Phono No.+91-11-26329165, 26981717
Ext No: 1400
Fax: +91-11-26329165
Email: controllerexaminations@jmi.ac.in, kiftikhar@jmi.ac.in

Dr Mohd. Ishaq
Deputy Controller of Examinations
Phono No.26981717
Ext No: 1450
Email: mishaque@jmi.ac.in

Mr Jitender Singh | Assistant Registrar
Phono No.26847078, 26981717
Ext No: 1410
Email: jsingh@jmi.ac.in

Communication Address :
Jamia Nagar
City : New Delhi
Pincode : 110025
State : Delhi
Phone : 011-26980337


About :

Jamia Millia Islamia, an institution originally established at Aligarh in United Provinces, India in 1920 became a Central University by an act of the Indian Parliament in 1988. In Urdu language, Jamia means 'University', and Millia means 'National'.

The story of its growth from a small institution in the pre-independence India to a central university located in New Delhi—offering integrated education from nursery to research in specialized areas—is a saga of dedication, conviction and vision of a people who worked against all odds and saw it growing step by step. They "built up the Jamia Millia stone by stone and sacrifice by sacrifice," said Sarojini Naidu, the nightingale of India.

Under the colonial British rule, two dominant trends joined hands and contributed towards in the birth of Jamia. One was the anti-colonial Islamic activism and the other was the pro-independence aspiration of the politically radical section of western educated Indian Muslim intelligentsia. In the political climate of 1920, the two trends gravitated together with Mahatma Gandhi as a catalyst. The anti-colonial activism signified by the Khilafat and the pro-independence aspirations symbolised by the non-cooperation movement of the Indian National Congress helped to harness creative energies and the subsequent making of Jamia Millia Islamia. Rabindranath Tagore called it "one of the most progressive educational institutions of India".

Responding to Gandhiji's call to boycott all educational institutions supported or run by the colonial regime, a group of nationalist teachers and students quit Aligarh Muslim University, protesting against its pro-British inclinations. The prominent members of this movement were Maulana Mehmud Hasan, Maulana Mohamed Ali, Hakim Ajmal Khan, Dr. Mukhtar Ahmad Ansari, and Abdul Majid Khwaja.
Amar Ujala Results website aims to cater to the latest Board, University and Sarkari Naukri Results; along with the latest notifications, on Admit Card, Answer Key, Counselling dates and Career/ Exam Preparation tips. Register on Amar Ujala Results Website for fastest results on UP board, Uttarakhand board, Jharkhand board, Himachal Pradesh board, Haryana board, AP (Andhra Pradesh) board, WB (West Bengal) board, and Gujarat board exams.
© 2022-23 Amar Ujala Limited. All Rights Reserved.