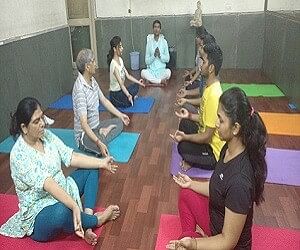 In a bid to participate in International Yoga Day, several colleges
of University of Delhi (DU) have geared up for the grand celebrations, and Hansraj College, North campus is one of them.
Varun Arya, Yoga advisor at Hansraj college informed that the college has been preparing for the day from a long time, "as it has become one of the important event for us, and benefits in terms of mental, physical and emotional health."
Yoga has gained enormous popularity in India as well as world wide after the United Nations Organization (UNO) declared June 21 as International Yoga Day. The idea was introduced by Narendra Modi, Prime Minister, India and since the declaration this is the third year of its observation.
The day at Hansraj would start with a speech by the Yoga advisor where the students will be enlightened about the benefits of yoga.
Talking about the importance of Yoga in daily lives, Arya said, that he has come across several students and parents where they complaint about ailments such as stress, lack of concentration, many of the students are wearing spectacles in their early age among others. "My advise to all of them is to practice yog not for hours but just for 15 minutes every day," advised Arya.
31 year old Arya is an alumnus of Hansraj college and he recently made a record of performing 535 Suryanamaskar in an hour without any break. He is now a record holder in Limca book of world record.