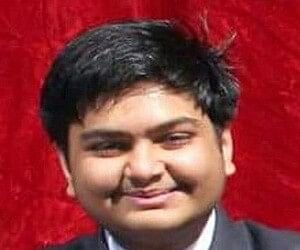 New Delhi
Lucknow's Shubh Agarwal has scored 1590 out of 1600 on SAT for admission programs of universities or colleges in the United States.
"His (Shubh Agarwal) over score of 1590 represented the highest percentile rank of 99+ in India," said Abha Anant, principal of CMS Gomti Nagar.
While Shubh (Student of class XI) has come with flying colours in the SAT, he is now eligible to apply for any of the leading universities to pursue graduation in the United States.
"I can look forward to not only successful applying to the most elite colleges in the US, including Stanford, CalTech, Harvard, Massachusetts Institute of Technology (MIT) and others but will get substantial scholarship," Shubh told Hindustan Times.
Highlights
Lucknow's Shubh Agarwal topped SAT exam.
He is student of class XI.
About SAT
Scholastic Aptitude Test or SAT is a general test of verbal and quantitative reasoning accepted for US college admissions. The test is required for admission to undergraduate programs of most US universities.
Image Courtesy: Hindustan Times (Hangout Image)