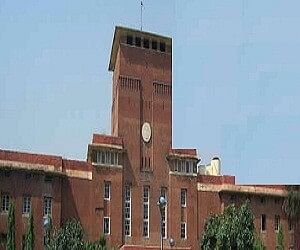 New Delhi
With students spending hours to reach the sluggish and unresponsive Delhi University website, the varsity saw around 200 entries within 10 minutes it was thrown open for online registration for admission to undergraduate courses on Monday evening.
"Within one-and-half hour, the numbers shot up to around 6,300 applicants. The two most sought after courses are BCom and BA (Hons) in English. In sports category, maximum registrations were for basketball and extracurricular activities," an official release said.
Interestingly, 66-year-old Nagesh Chaddha was the oldest among the applicants. "I am here to ask for officials' suggestion regarding which course will suit my personality now," he said.
Chaddha, the former Public Relations Officer who finished a diploma course in Urdu language with distinction from DU last year, has decided to apply for courses such as astronomy and photography.
"For me, age is no bar. Anything can be done anytime, if you are determined to do it. My father left behind some diaries written in Urdu. I always wanted to read them. So, I decided to learn the language," explained Chadda, setting an example for the youngsters.