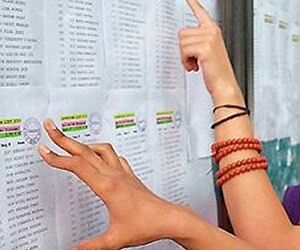 New Delhi
Delhi University (DU) is expected to release the second cutoff list on July 1. While DU released the first cut off list for admission to under graduate courses on June 23, students who have not made it to the first list should wait for the second cut off.
However, a decrease of up to three per cent is expected in the second cut-off list.
Highlights
In the first cut-off list, Shri Ram College of Commerce had set the highest demanding 97.75 per cent for BCom (Hons).
Last year, for 57 courses, DU had received over 3.6 lakh applications.
As reported, English Honours received 1.15 lakh applications in all.
This year, the university will come out with five cutoff lists and classes will begin on July 20.
About Delhi University
The University of Delhi is a public central collegiate university, located in Delhi, India.The University of Delhi was established in 1922 as a unitary, teaching and residential university by an act of the then central legislative assembly of the British India.