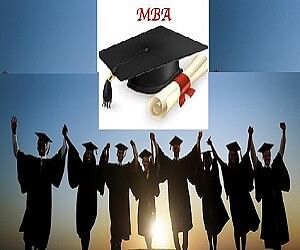 Applications are invited for the full time MBA programme in business analytics by Atal Bihari Vajpayee, Indian Institute of Information Technology and Management, Gwalior. The two-year programme would be able to provide managerial insights through data analysis.
The selection process may be held on Delhi/ Gwalior. Detailed information is available on the website.
Eligibility:
The applicant must have:
Valid CAT score
First class Bachelor's degree in any branch of engineering / technology or first class Master's degree in Science, operation research, computer science, economics or commerce with mathematics or statistics at the Bachelor's level.
Student appearing in the final examination are also eligible to apply
Deadline:
July 15, 2017
Visit:
www.iiitm.ac.in
About the college:
The institute is in Gwalior, Madhya Pradesh is an autonomous institute set by Government of India, Ministry of Human Resource Development (MHRD) in 1997 . It has been consistently ranked by NIRF in top 50 institutes.